Toma de fuerza GA8HP45Z
BMW 428i F33
Cabrio EE.UU.
N20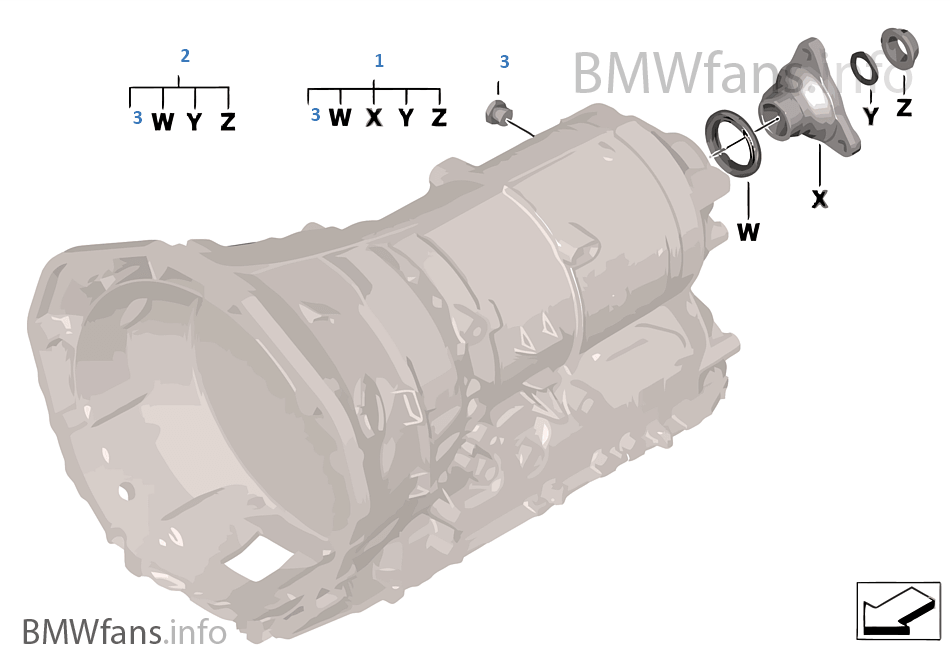 #
Descripción
Número de parte
Complementar
Fecha

Cantidad

Peso
Precio

EUR

Juego de reparación brida de salida

1

1
Kit reparación cuadro salida de fuerza

2

1
Tornillo de cierre con anillo obturador

3

1
The contents of the BMW parts & accessories catalog provided for acquaintance purposes only.
Part numbers, descriptions, prices and applicability information have been obtained from public sources on the Internet. We are not responsible for any data inconsistency and possible inconvenience caused. Contact your local parts supplier to get precise information about parts.